A firestorm has raged lately on Internet forums fueled by the recent decision by the council of elders of the United Church of God, based in the Cincinnati, Ohio, area, to "censure" one of its members.
The governing 12-man body sent a letter to members of the church's general conference of elders (GCE) in March 2008 informing elders worldwide that Aaron Dean of Gladewater, Texas, a council member since January 1999, had been officially censured.
The council's action means Mr. Dean is prohibited from speaking in any UCG congregation until after the 2008 Feast of Tabernacles.
Although the membership of the church was not generally aware of the council's letter to the elders, word of the censure surfaced.
Mr. Dean, who served as a personal aide to Worldwide Church of God founder Herbert W. Armstrong from 1974 until Mr. Armstrong's death, in 1986, delivered a sermon and answered questions at a meeting of a Church of God group in Huntsville, Texas, during the 2007 Feast of Tabernacles.
Mr. Dean's speaking engagement in Huntsville violated a UCG policy about addressing other groups and brought about the censure.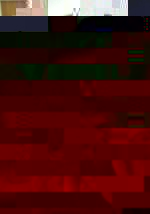 Aaron Dean